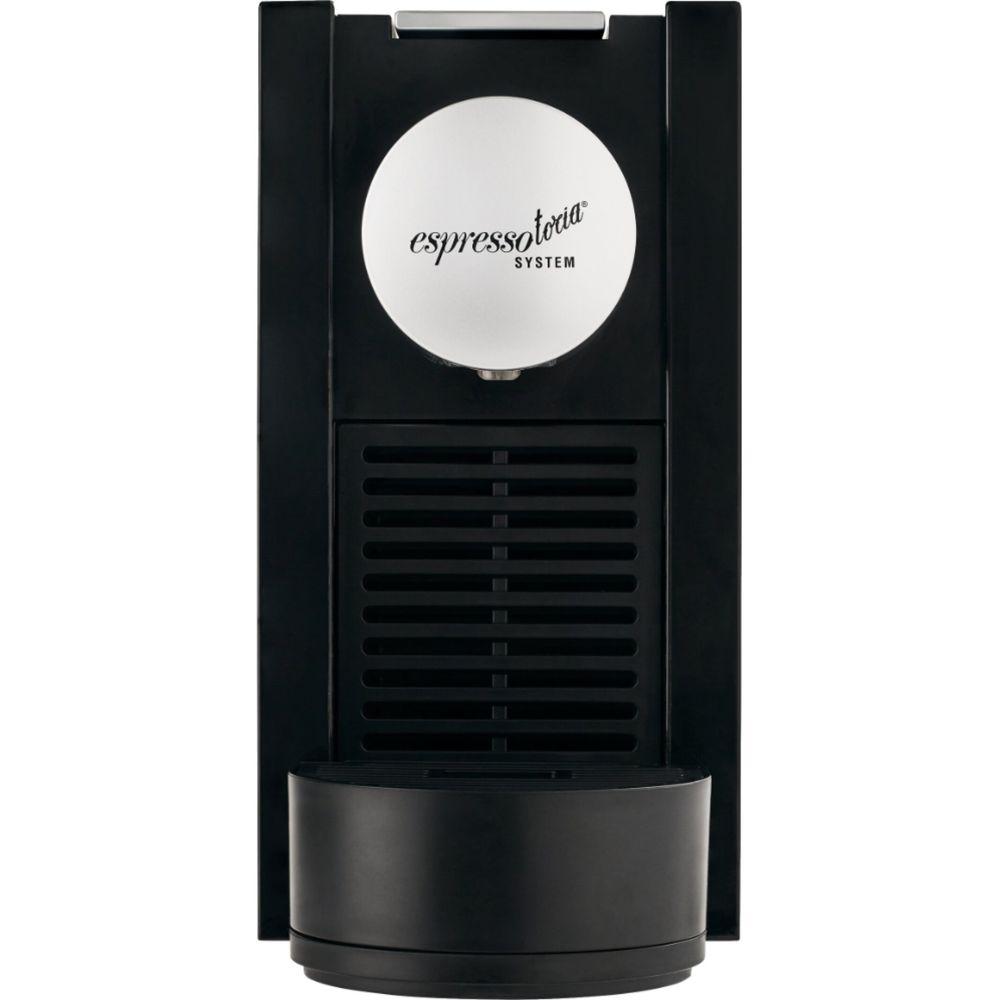 THE ESPRESSOTORIA SYSTEM
Espressotoria is a practical coffee pod system making cafe-quality coffee at the touch of a button.
A compact and affordable machine that helps brings simplicity to the morning coffee ritual.
Combining stylish design and the latest in coffee pod technology, the Espressotoria system creates the perfect coffee - every time.
Sleek & Intuitive design

Quick heat up from standby

2 cup sizes
Ultra-Compact footprint

19 bar pump pressure

Energy saver mode
The Espressotoria System is a premium coffee capsule system, producing café quality espresso coffee at the press of a button.
5 Locally Roasted Coffee Brands
Espressotoria has 5 compatible coffee brands available on the system to offer a variety of options to suit varying tastes and preferences.
Each capsule is nitrogen flushed, hermetically sealed and roasted right here in Australia to guarantee freshness.
Produced by experts in coffee since 1958.
Easily create a range of cafe quality coffees including lattes, flat whites, iced coffees, and cappuccinos in a matter of minutes.
The Espressotoria compatible milk frother allows you to texturise milk to a barista quality level with the touch of a button.
This sleek, attractive frother works both stand-alone, and as a companion to your Espressotoria Coffee Pod Machine via an integrated power dock.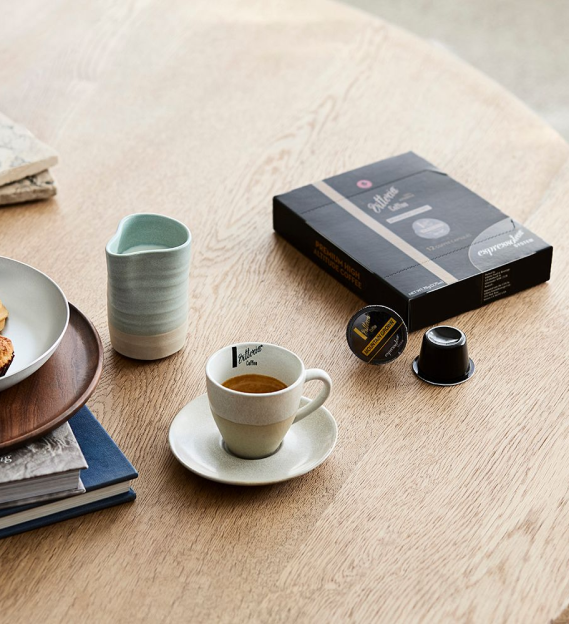 A RECYCLABLE CAPSULE
Our capsule range is recyclable once you remove the coffee and lid. Once capsules have been used, remove the lid of the capsule and empty the coffee grind into a compost bin.
The capsule lid must be discarded and the capsule shell can be placed in the recycle bin.
Testimonials

love the coffee and my machine, service and delivery were great, Thank you
– Jan Hammond

A good machine. Excellent coffee. Our favourites are Oro and Mountain Grown. Thanks !
– Alan Engineer
Hubby drinks coffee, recently had to replace coffee machine consequently brand of coffee. He says it's beaut coffee, he enjoys his coffee now more than ever.
– Deb

Fit is easy to use the cost suited our budget and coffee is great recommended to all family and friends
– Wish J